Top skills to become a QA professional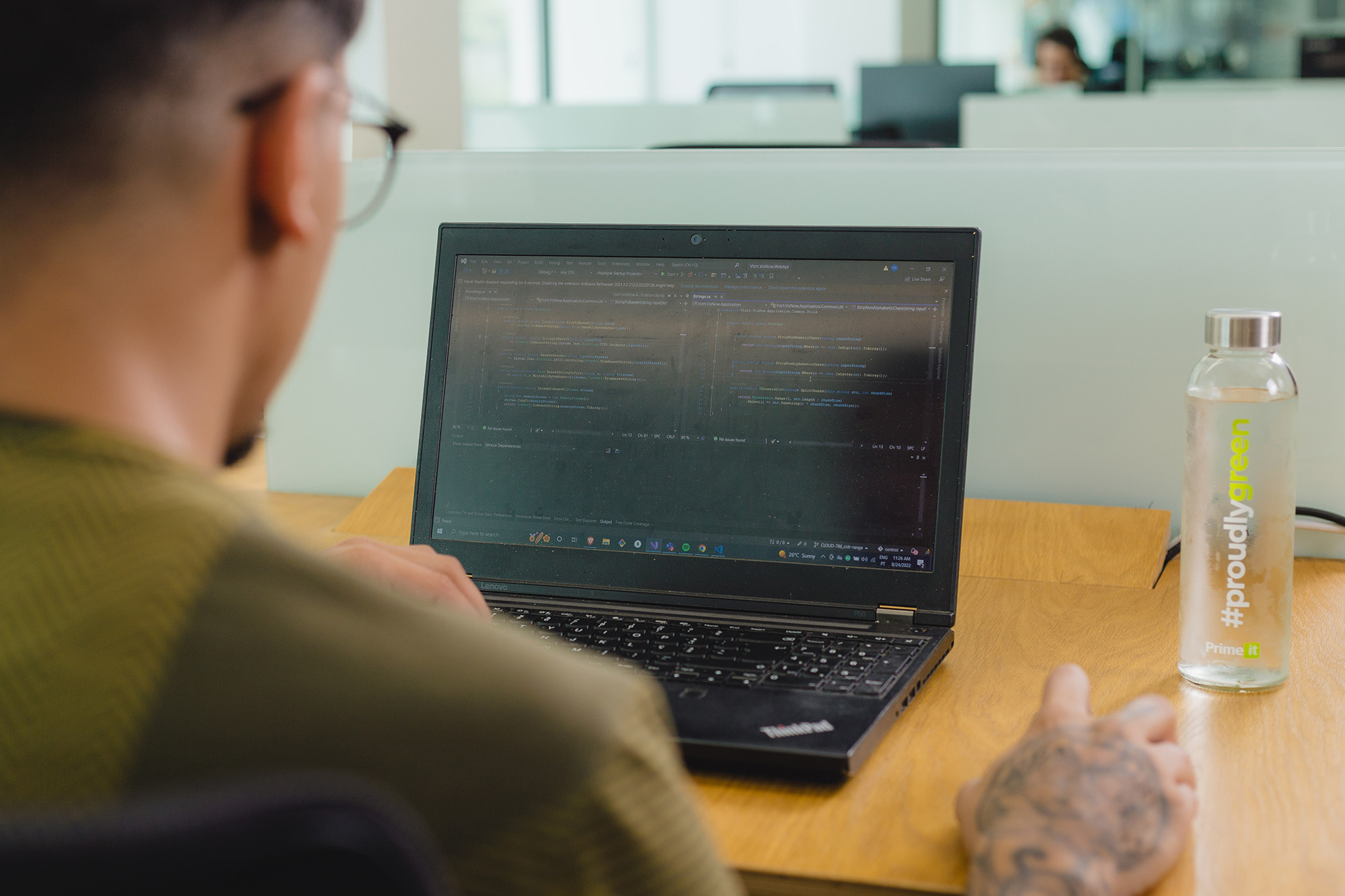 Top skills to become a QA professional
October 21, 2022
Due to the complexity of our connected world and the human propensity to make mistakes, web application bugs and vulnerabilities are simply inevitable. Sometimes, these software errors could trigger minor impacts, while in distinct circumstances – mainly in sensitive sectors such as banking, healthcare, or aviation -, they could awaken absolute chaos.
Sometimes the cost of a mistake can be devastating. From Starbucks computers being down across the EUA and Canada, forcing the company to give away free coffee, to the accident caused by an Uber autonomous vehicle that fatally struck a woman in 2019. History tells us numerous cases when software defects have led to losses of millions of euros or even caused victims.
From manual to automated testing, Quality Assurance (QA) analysts are responsible for testing software to ensure it works as expected, as well as to prevent future complications. These experts are in high demand as organisations, governments, and business departments need to release reliable, user-friendly software, improve their IT systems, and meet users' expectations and standards.
What is QA?
Today's companies are completely reliant on their technology for both business stability and growth. It is an integrated part of every industry and segment because, thanks to technology, we can do more with less. The same applies to individuals and society.
Technology plays a major role in our lives, and most of us may find it hard to recall a time when computers, smartphones, and other devices weren't a part of everyday life. But what happens every time technology fails?
In software development, Quality Assurance helps companies prevent product errors before they arise. A software error is, fundamentally, a mismatch between what is expected of the program and the generated result.
QA delivers consistent results through regular, standardized processes and audits that systematically monitor different aspects of a product. It is a twofold discipline that combines a dimension focused on supporting development processes internally with a commitment to boosting the company's credibility and reputation among its customers externally. This set of preventive processes can be done manually or with the help of automated tools.
What does a QA tester do?
In today's competitive market, with society becoming more and more reliant on software and web applications, QA engineers or QA analysts play critical roles in delivering high-quality products free from any bugs or defects. Basically, a QA analyst is responsible for ensuring that applications function the way they are supposed to.
Are you wondering about what makes a great QA analyst? They have a combination of the right experience, soft skills, hard skills, and expertise.
The following skills will help you succeed and develop exceptional software applications:
Critical thinking: Every software application must be customized to specific customer needs and adapted regularly due to changing user requirements. Throughout the whole software development lifecycle, a skilled QA tester knows how to adopt the customer's perspective. Critical thinking in software testing is crucial because it can drive you in some innovative directions. Companies need QA analysts who are able to come up with "What if" scenarios. You will need to think beyond the obvious to find bugs and detect issues.
Creativity: Despite the structured nature of testing, it won't pose any limits to your creativity.
Attention to detail: Many software development details are almost invisible to the eye.
Precision: It is essential for the role. It's unreasonable to assure the absence of any bugs. Nevertheless, a QA analyst must be able to spot as many flaws as possible.
Quick learner: There is always room for self-improvement. QA testers must adapt to new tools and techniques.
Collaboration and social skills: As more businesses adopt Agile methodologies, QA analysts are encouraged to collaborate with other colleagues and departments. This requires you to be able to communicate your ideas to developers or designers, listen to them and not be afraid to ask all the questions you need to understand the idea behind the process.
Analytical skills: These are central to any QA analyst because they need to analyse every aspect of a product and system… aren't they analysts after all?