Home
Your browser does not support the video tag.
Always one step ahead.
Join us!
More
than 2 thousand have
discovered
new
opportunities.
For this very reason, one of the pillars of excellence of our organisation is a recruitment policy based on rigour, professionalism, and impartiality.
Success
The recipe is simple: we are passionate about people and technology. Our results are a reflection of this.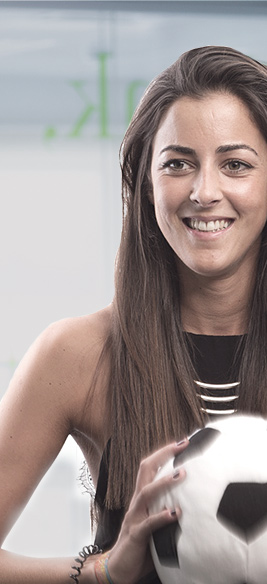 This can
be
your smile.
Our Sectors. Your chance.
The experience acquired in the sectors of activity in which we operate allows us to embrace
any challenge. Know more about what we do.
The Prime family welcomed me with open arms and I felt at home from the very first moment. We work together towards success!

I can summarise my vision of Prime IT as: ambition, determination, and growth. Ambition to always do more and better. Determination to complete every project with the best quality. Growth, making the best use of every opportunity, however out of place it may seem, to acquire new skills and grow. Prime results for a Prime world!