Starting a Career in Cybersecurity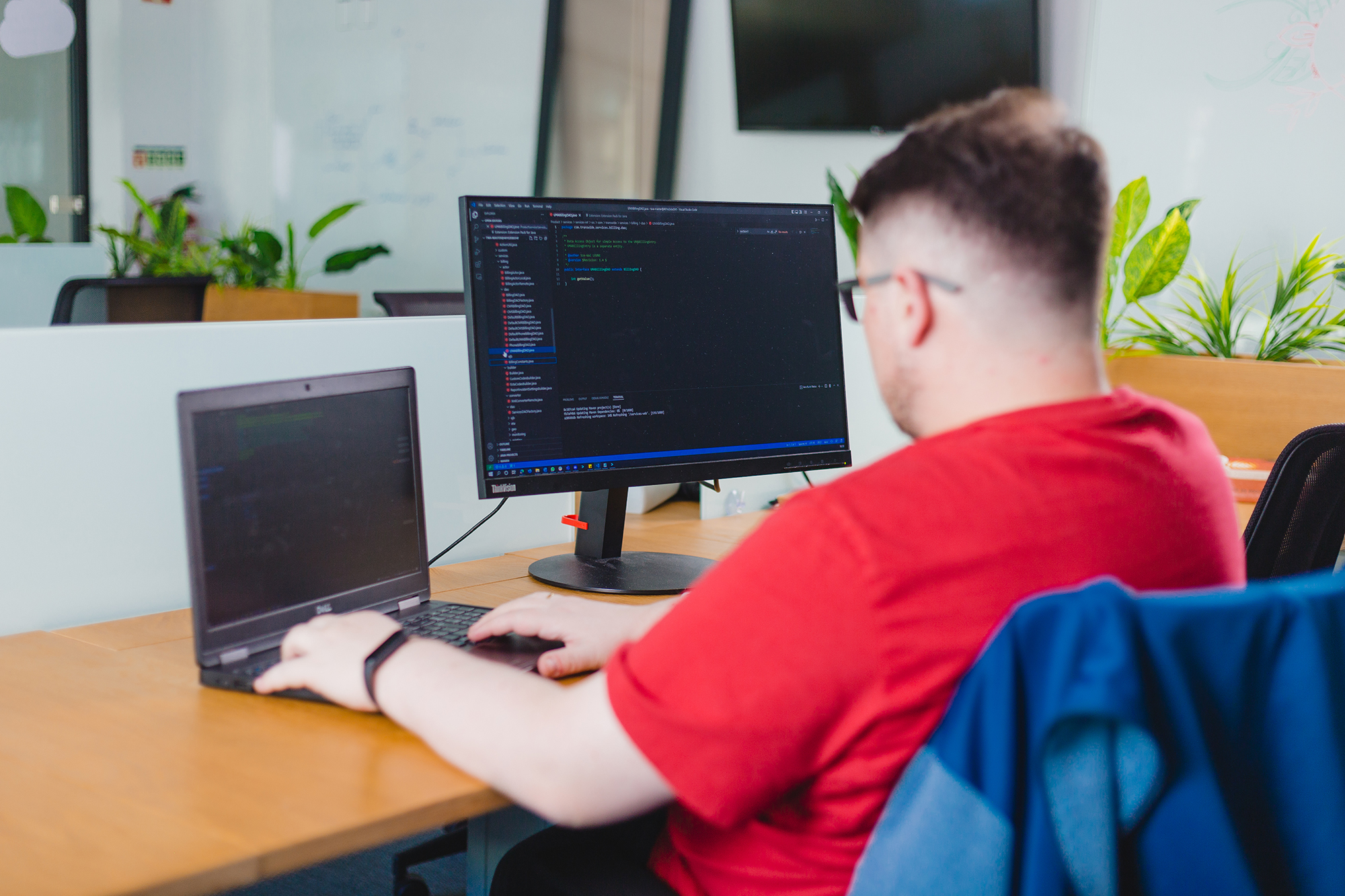 Starting a Career in Cybersecurity
June 15, 2022
Cyber security has never been more important than it is today. It has indeed become a priority for organisations and, as a result, there is a growing demand for cyber security specialists. In addition to attractive salary prospects, these specialists do not have to contend with employment fluctuations and vulnerabilities.
Should you consider making the move into a cybersecurity position? Keep reading and discover what you need to succeed in IT security.
A career opportunity in cybersecurity
Compelled by the COVID-19 outbreak, remote work became a trend as a means for businesses to keep going. The pandemic has changed the workplace and transformed the amount of time we spend online. It comes as no surprise that digital media consumption has risen by 25% in a brief period of months.
We can no longer deny that smartphones have become inseparable elements of everyday life and that the online universe expanded its borders. Between our smartphones and laptops, our household objects, our cars, our banking information, and healthcare devices, a significant percentage of our lives can be tracked… and attacked.
Cyber threats hit businesses and personal devices every 11 seconds, and the diversity of these attacks has increased quickly. Considering the acceleration in digital transformation, more and more companies invested in cyber security to protect themselves against malware, cyber-attacks, phishing, and other threats. Cyber security and Business Intelligence professionals are today's superheroes in some way. They play a key role in protecting mankind… well, not exactly protecting mankind but people, businesses, and valuable data.
In a nutshell, cybersecurity professionals have a wide range of responsibilities, but the core of their job is to protect systems and networks from cyberattacks and unauthorized access. They act by anticipating/developing defenses against potential attacks and reacting to security breaches every time they do happen.
A career in cybersecurity: facts and figures
Over the past years, the need for skilled cybersecurity specialists grew even stronger as companies and consumers shifted to online platforms. According to the New York Times, there were approximately 3.5 million unfilled cybersecurity jobs around the world in 2021. A career in cybersecurity provides you with a chance to gain stability, flexibility, and an exceptional salary.
There is a 0% unemployment rate in cybersecurity, and this ratio has not changed since 2011. Companies need penetration testers, security researchers and architects, malware analysts, and many other cybersecurity professionals to protect them from incidents.
Where to start?
While the career seems appealing on the outside, the technical skills and practical experience required to be successful have proved to be a barrier to those looking to jump into the area. The statistics reveal that there are not enough qualified cybersecurity specialists.
Nevertheless, this is a great job opportunity for those with the right background or looking for an exciting new career path.
Invest in your education: To apply and become successful in this labour market, you should master core IT skills, including networks and systems architecture, cloud computing, and programming languages. Therefore, earning a degree in Cybersecurity is often the first step. Once you have built your basis, you should excel in subjects like networking engineering, security, identity and access management, cryptography, backup processes, data recovery, security assessment and testing, cyberlaw, risk management, ethics, and many other subjects. However, regardless of your IT background, transitioning to cybersecurity can be achieved through training or a specialized master's degree.
Invest in certification: Some type of industry certification might get your foot in the door as most companies favor potential employees that have invested in it. Certification validates your depth of cybersecurity knowledge and expertise.
Before you conquer the cybersecurity specialist title, you must master the technical skills and gain experience through entry-level roles. There is not a unique pathway to the field. Many routes lead into the industry so do not be afraid to explore trails and different training options… but plan yours wisely. But most importantly, you should be an avid learner and have an analytical mindset focused on identifying and tackling challenges.