Professional skills every Primer should have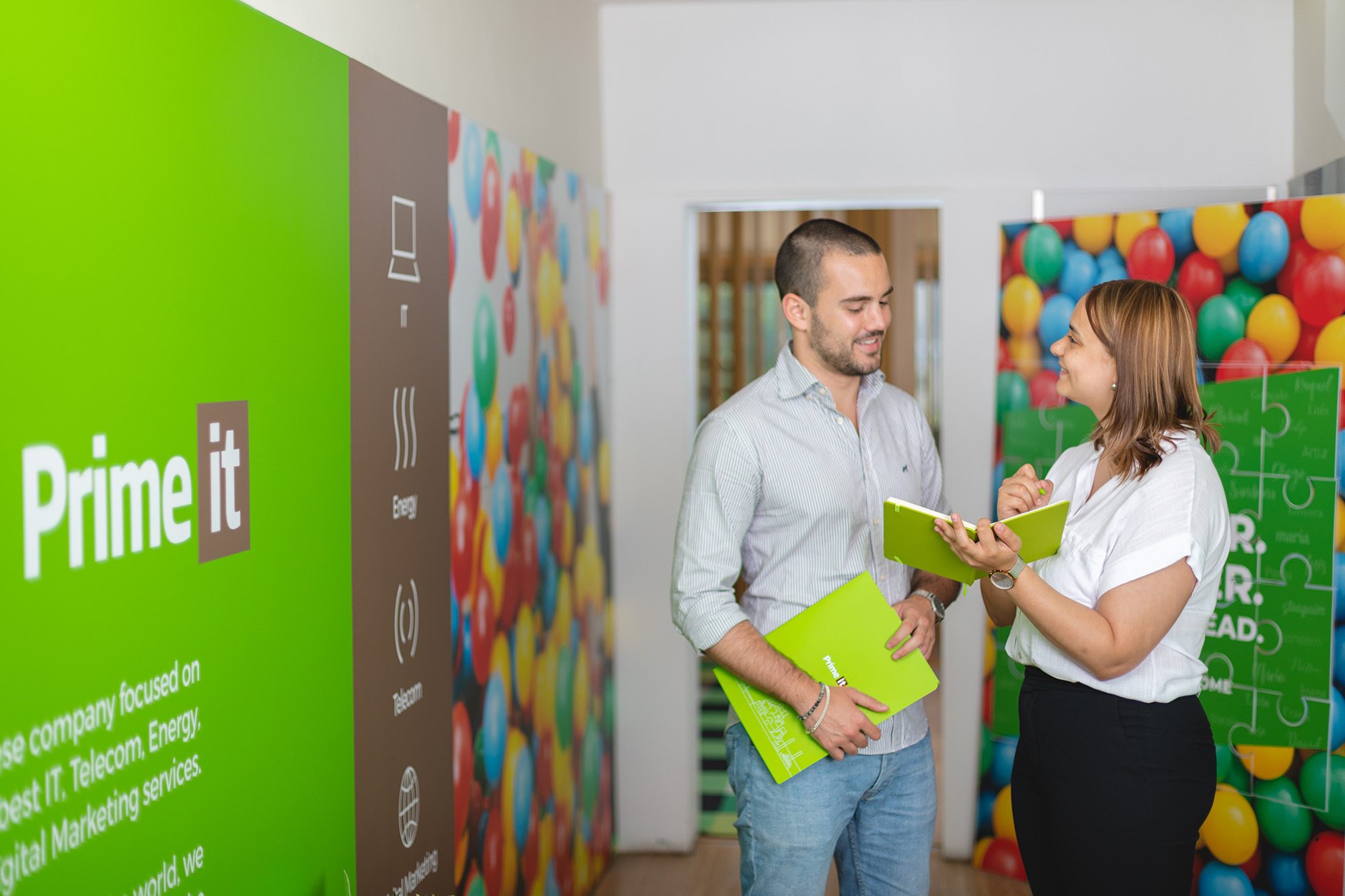 Professional skills every Primer should have
August 3, 2022
Recruitment plays one of the most important roles in the development of a company. It can make or break it. We know for a fact that the investment in human capital is extremely high, especially in the IT industry. Still, from our experience in the field, we also know that the right strategy and approach allow us to overcome all the obstacles. For PrimeIT, it is clear that:
Recruiting is more than just hiring people. It is about understanding the business culture and its values, the future direction, and the needs behind the talent acquisition. In a nutshell, successful recruitment starts with a vision. One way to address that challenge head-on is through a carefully thought out and managed strategy.
Recruiting is more than just interviews and the right expertise. When companies fail to recognise that recruiting professionals with the right degree and experience are not 100% of the process, they are affecting their performance in the long run. More than hard skills and backgrounds, we take into consideration the soft skills or specific personality traits required to be successful in the role. At PrimeIT, whenever we receive an application, we look beyond diplomas and certifications on paper to analyse what candidates are truly capable of.
A hard-fought duel
On one side of the ring, we have hard skills, responsible for performing technical tasks and increasing employee efficiency. On the other side of the ring, we have soft skills, the element that many consider the most important attribute of teamwork. Yet, both skills are fundamental in the employment ring.
According to our HR team, "the right person should have the capacity to do the job, have the motivation to do the tasks, and can fit into the organisational culture. The hiring will be a recipe for failure without these three principles. We do our best every day to evaluate candidates holistically at PrimeIT."
Unlike a regular job, software development and other IT specializations are quite technical. We can test and train their technical capabilities at any moment, however, it is extremely difficult to teach them characteristics like determination, commitment, willingness to learn, and emotional intelligence.
Professional skills every Primer should have
We are implementing a potential and competency-based selection process to decrease the overall turnover rate. There is an inevitable aspect of every recruitment, but we learned to identify the most promising candidates because we keep asking ourselves: "What will this applicant bring to the organisation?"
Experience and hard skills do not necessarily translate into quality. The book's title Hard skills get you hired but soft skills get you promoted by the author Torquils Johners says it all.
Certain skills are key to success in both business and life in general. Several essential competencies impress us. Curious?
– Communication: Active listening, reading, writing, and speaking. It all comes to team union because communication is a key component of a productive and healthy work environment. On the one hand, listening and respecting to others' opinions and feelings is one of the greatest factors in success. On the other, being clear and tailoring your message to the audience are critical competencies.
– Resilience and Adaptability: Challenges are an inevitable part of life. We look for determined professionals who can cope and even flourish when faced with stress. How can you handle disappointments positively and turn adversity into opportunity?
– Organisation: Organisational skills make us smile. It is a big plus whenever candidates can organise their workload efficiently and prioritise tasks.
– Responsibility and work ethic: This characteristic focuses on specific tasks and duties. We value responsible professionals who contribute to the team's success and support others.  Make yourself accountable and reach your goals.
– Teamwork: Working at PrimeIT means working towards a common goal with other Primers. Do you manage to get along with different types of personalities?
– Analytical mindset: critical thinking and problem-solving. The ability to approach problems from different perspectives and suggest effective solutions come in handy for any business.
Show off these skills in your resume and interviews to make a positive first impression. There are core skills that will make you effective at work, whatever job you do. We would love to discover more about you and what makes you special! Discover all our job offering here!