PrimeIT has a new HR Manager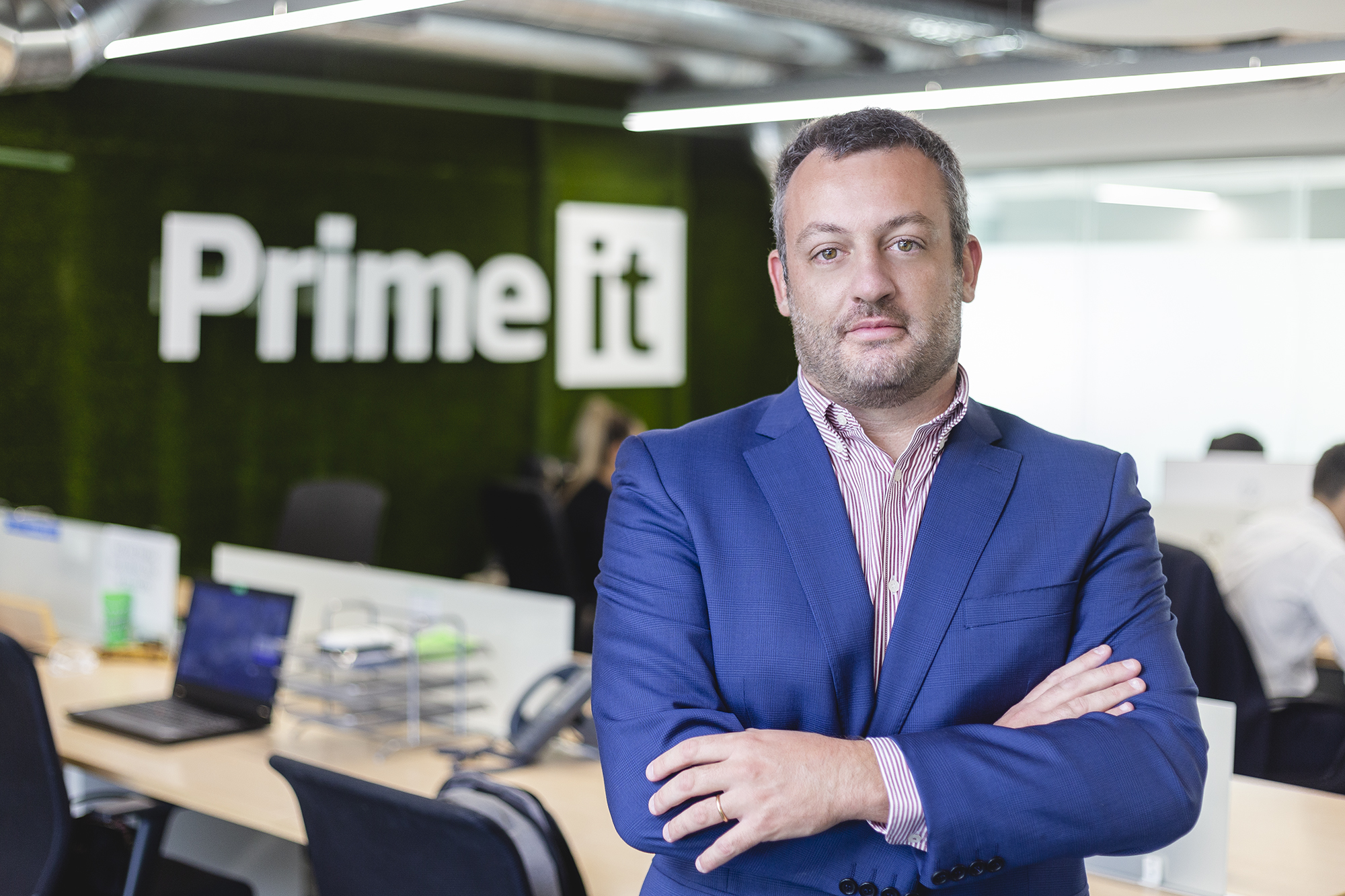 PrimeIT has a new HR Manager
October 19, 2021
Duarte Meneses headed Lisbon directly from Alentejo. With no accent but gifted with an irreverent and special perspective, he recently assumed the position of Human Resources Manager at PrimeIT. Even nowadays in Portugal, he confesses that there is still a "huge disbelief regarding the role of strategic human resources development". This reality is something that really put him to the test in the way he executed some strategies and policies. Far from his homeland, we promise to make him feel at home and help establishing a working environment based on confidence, trust and happiness.
We spoke to him about the current Portuguese human resources backstage and asked him to unveil what the future holds, but also to reveal what makes a successful Primer. Continue reading this article to discover about one of PrimeIT's newest and most important figures.
A challenge triggered by technology
The pandemic situation established new challenges in the team's management and in the relationship among employees. Companies are facing a demanding period adapting to new working shapes, and this naturally has an impact on everyone's daily lives. "In order to effectively overcome this challenge, we need a competent and future-oriented team, and that's what I found at PrimeIT: highly specialized people in their areas of expertise, high levels of professionalism and a strong will to implement changes.", reveals.
Duarte refers that human resources consultancy was his academy, where he worked for six years. There, he learned the basics that he now considers to be key competences for achieving the goals he has come across indoors and outdoors. His practical, multifaceted and multicultural vision is essential for the challenge of managing more than 1900 employees with different roots, spread across 13 offices and six different countries, but who, united by technology, share a common desire to be a reference in the IT consulting panorama. Aware of the challenge ahead, he considers that this will also be the biggest test he will have to face: the regulation of human resources policies in such a dynamic complex reality that embodies the technology sector, working to ensure that the workflows become more fluid and less bureaucratic.
Happiness and Human Resources
The new PrimeIT's HR Manager believes that "happiness in one of the most important variables to ensure everyone's commitment in an organization". Happiness, which is already one of the main characteristics of the Primer culture, will also be reflected as one of the Department's strategic axes, understanding that "establishing conditions to create a pleasant work experience is a very important step to minimize the risk of turnover."
Motiving day by day and becoming its best self
Duarte does not appreciate labels, nor does he believe that he can be described as a professional in only a few words. However, he enjoys believing that he constantly challenges his team "to develop new skills, while working so that everyone feels accepted and involved, actively contributing to the team's strategic decision-making." According to his work vision and method, all Primers share a crucial role in the company. And he confesses that he intends to work with everyone to achieve their best version.
Tips to be the perfect PrimeIT's candidate
Human capital is the greatest responsible for the organization's success. And the human resources department has an increasingly strategic role fulfilling this goal. For this reason, recruiting the best talent becomes an attractive project that requires planning and reflection.
IT's recruitment and job market are highly challenging. At PrimeIT, the demand is always high, and we are constantly looking for the best candidates for new job openings. We asked Duarte to reveal three factors that best describe our Primers. He quickly pointed out that in order to join the company, one must be highly creative, communicative and have a strong capacity for achievement.
Committed to bringing the highest happiness levels to every corner of PrimeIT, Duarte Meneses reveals to be extremely motivated enhancing the human capital. "I knew from the very first moment that PrimeIT was going to be a huge challenge. There is so much to do, and the best is yet to come."