How to craft a successful LinkedIn profile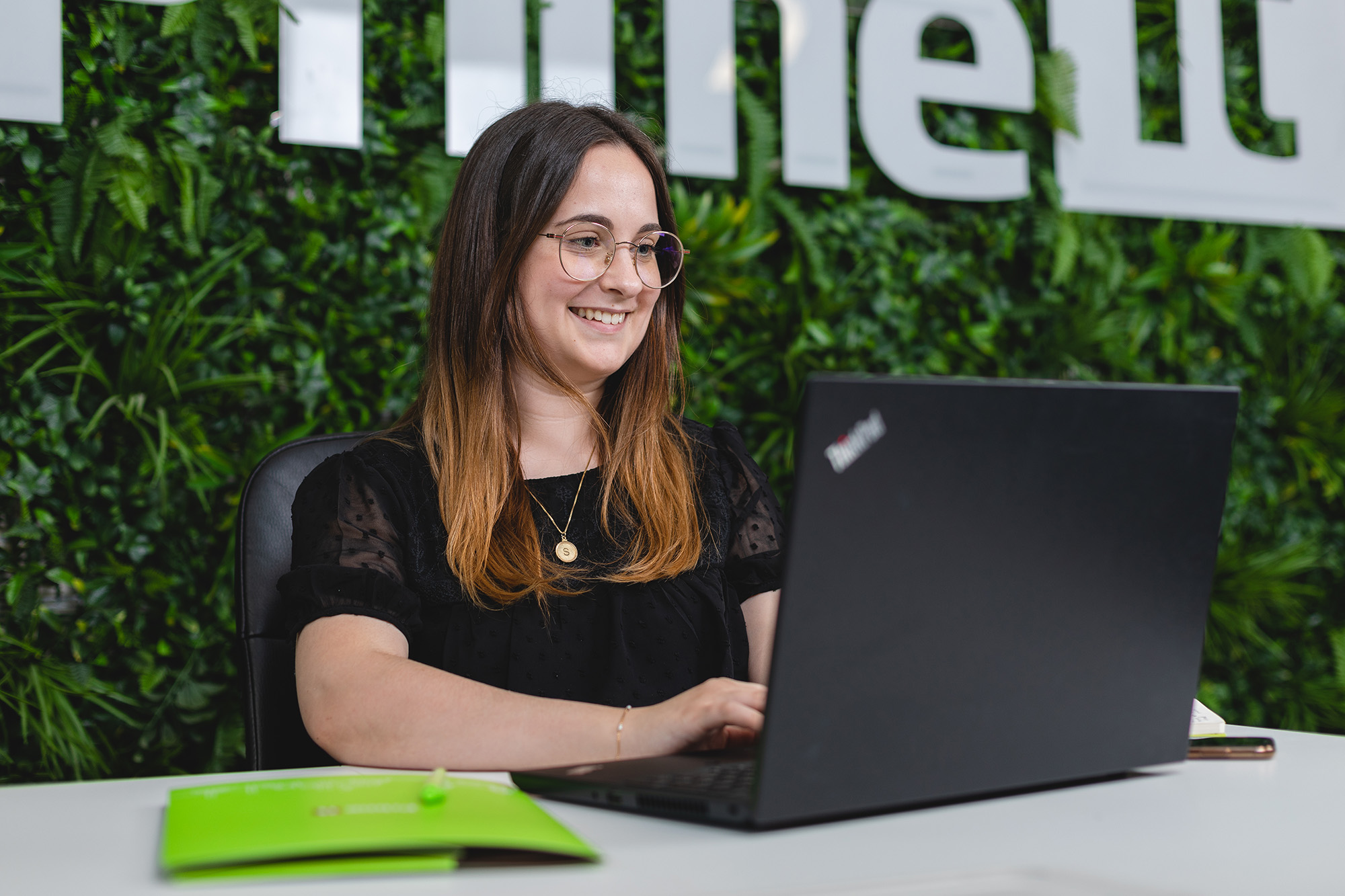 How to craft a successful LinkedIn profile
September 15, 2022
Even if you have a charming resume attached to a job application, you can still benefit from an attractive, dynamic LinkedIn profile. Many people are unaware that a great number of job recruiters and managers use LinkedIn as their number one source for headhunting.
If you are serious about your career and professional progress, you need an optimized, up-to-date LinkedIn profile. The world's largest site for professional networking has more than 800 million users in over 200 countries and territories in 2022… and you should not stay out of it!
Find out how you can make a standout profile with PrimeIT's tips! We hope these guidelines will make a difference and help your LinkedIn profile pop.
So, why is it so important to have a LinkedIn profile?
Brands and organisations use LinkedIn to find and connect with candidates faster, promote job vacancies to a wide, skilled talent pool, and develop a powerful employer brand.
LinkedIn is not just another social media platform like Instagram, Facebook, Twitter, or TikTok. It opened doors not only for businesses but for everyone's future! One of the main reasons people love LinkedIn so much is that you can keep yourself up-to-date on job openings, strengthen your professional network and connect with strategic people, friends, and colleagues – both old and new.
LinkedIn can be very useful if you hope to get a new job. As a result, if you are fully committed to your career development and professional growth, a LinkedIn profile will help you build a personal brand and showcase what makes you such a valuable asset to the company.
Your LinkedIn profile is, most likely, one of the first examination and identification points that are chosen by prospective employers. As a result, your LinkedIn experience (and gains) will vary according to the effort you place into your profile. The more strategy you put into designing it, the greater you are going to feel about yourself once you get your dream job!
LinkedIn profile: a road to success
Having an active and well-put-together LinkedIn profile will significantly increase the odds of being found and selected by companies looking to hire. You will stand out from the crowd with a complete, strategic profile:
#1 A profile picture is worth more than a thousand profile searches
The picture is one of the most important elements of your LinkedIn profile. According to LinkedIn, adding a profile photo will make your profile 7x more likely to be found in searches while having your 2 most recent positions will make your LinkedIn profile 12x more likely to be noticed. These 'details' can make a difference.
Long before the person decides to click and discover more about you, your picture is the first opportunity to make a positive impression. It only takes a few seconds and a poor-quality photography to damage your professional brand and harm your chances of landing a dream job.
Have heard of: dress for the job you want, not the one you have? Choose a friendly profile picture that aligns with your role and goals.
#2 Develop an exceptional LinkedIn profile headline
Your headline (positioned right below your name) is paramount since it is the first thing recruiters read. Do not forget to add a keyword that should communicate who you are in a succinct way that will also help recruiters find you.
Many choose to share their current employment position in the headline. Nevertheless, you can also use it to emphasise your expertise. Look at your headline as your brand slogan. Highlight what you bring to the table.
#3 Customize your LinkedIn URL
Now, share it all over the place.
#4 Tell your story through the summary and experience sections
The summary allows you to tell your professional story. You should not only focus on your experience (leave it for later, in the experience section) but also emphasise what you can bring to a company. Then again, keywords are essential. An effective LinkedIn summary section includes your years of experience in the field, your most relevant skills, and your accomplishments.
The experience section is the most essential element of your LinkedIn profile. You know that this is the most important factor in determining whether you are qualified for a particular job, right? Describe the responsibilities and achievements, not just what you did in each job.
#5 Engage and create meaningful connections:
Making connections is a core aspect of LinkedIn. Once your profile is fully optimised, try to engage with your target sector, and then invite people to connect. Grow your LinkedIn network so you can share your content consistently.
#6 Create and post quality content
The problem with most people is that they don't know how to efficiently 'sell their personal brand' on LinkedIn.
The cherry on the cake is creating and sharing engaging content. Content is king and will help you build your brand and develop relationships with your community. Make sure to create a consistent content strategy.
Is your LinkedIn profile getting you noticed? Don't hide it now. Check our job opportunities and send us your application!