Business Manager: what is it?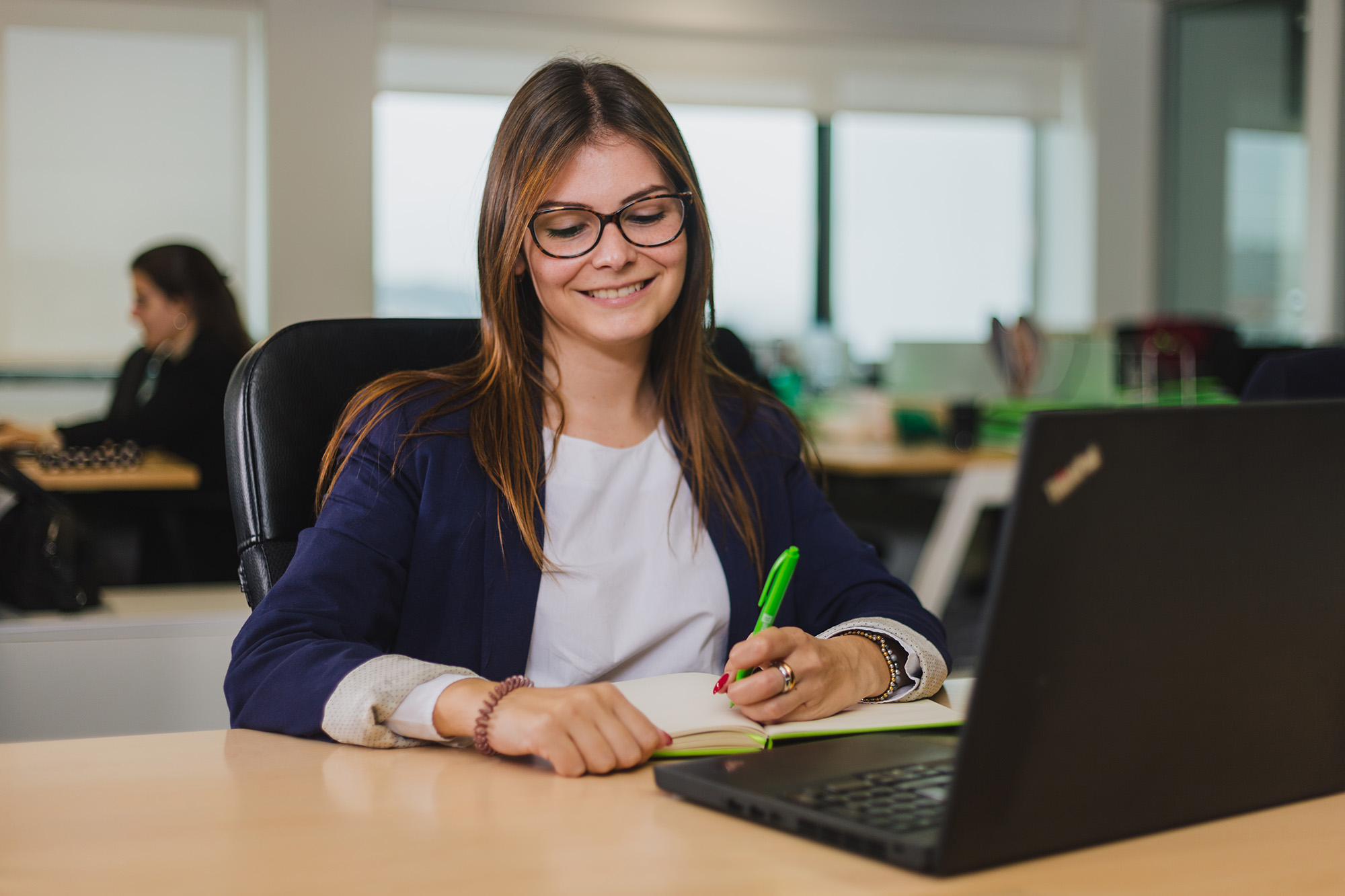 Business Manager: what is it?
March 9, 2022
Never has the Information Technology market seen such growth. Over the last few years, we watched companies increasingly invest on IT services.  This is a field where consultancy and managed services have very important roles.
As companies place all their bets on external consultancy while trying to be aligned with technological evolution and implementing new projects quickly, Business Managers play a part of upcoming growth in the heart of the organisations.
With the help of two PrimeIT Business Managers, we created a guide with the main questions about this profession, which is one of the most promising in the future.
Business Managers: 1st place on project managing
Business Managers are key players on the companies' digitalization processes and strategies. However, for the ones that are not accustomed with project and teams' management, the responsibilities associated with the job title might not be perfectly clear.
Diogo Esteves, Business Manager at PrimeIT says, "The role of a Business Manager is helping the candidates find work opportunities and progress in their career, as well as helping our clients to find qualified people to be involved in their projects."
This management between consultant and client is, in the words of a Business Manager: "the foundation of the role". On such an upgrowing market as IT, this management is an even more important responsibility to the Business Manager due to the professionals' career management and the absolute success of the projects contracted by the clients.
Patrícia Paulino who works as a Business Manager at PrimeIT says that "After almost 6 years at PrimeIT each day is still a new challenge. Time flies by and, when that happens, it means we are on the right track. Every day we find new people and different situations to deal with. Going to PrimeIT every day means we will be adding something new to what we already know and that we will be contributing to individual and to the companies' professional growth."
Diogo Esteves states that "Regarding the consultant, the Business Manager is "all over" its management and career plan. This management is fundamental because our mission is to help the consultants feel as accomplished as possible, professionally".
From the clients' perspective, this role is still associated with high responsibility. "Part of our role is ensuring that he [client] remains satisfied with the services that PrimeIT has to offer as well as the with the work of the consultant", he states.
Business Managers and the management of expectations in the face of constant change
On its day-to-day, the Business Manager recruits specialized professionals for the projects and solutions of their clients. However, Diogo Esteves says that "we can't always ensure this scenario. Despite working as quickly as possible, between that date that a client presents a project and the moment we recruit a consultant, that said project can become unavailable". When this happens "we are responsible enough to find new projects which suit the consultant, according to his resume, experience and aptitude.".
These changes bring Business Managers a new layer of challenges. "The will of the client and the consultant don't always depend 100% on us. Which means, we end up having to manage the will of the consultant in terms of what he seeks regarding professional growth versus what the client wants for his projects and still find a solution for both of their needs", according to Diogo Esteves, Business Manager.
To Diogo Esteves, the key to this type of constantly evolving scenarios lies on transparency: "We are all people; we are all volatile and our decisions can change. So, deep down and in my perspective, the best expectation management that we can do is to be transparent and work in order to advise clients and consultants that there may be some obstacles down the road".
Soft skills: the ingredient to success
To surpass the several challenges that they [Business Managers] will find throughout their work journey its fundamental that they possess "good communication skills and great expectation management". This management of expectations is not only done by the clients and their consultants but also by the professional. "This role is susceptible to external factors that are beyond our control", says Diogo Esteves, who has been at PrimeIT for 6 years.
The love of communication is also one of the essential skills for the success of a Business Manager. "Our work is 100% focused on communication and expectation management. We don't work with a product but with people instead. On our scale we must find the balance between specialized professionals and the client", states the Business Manager.
In his opinion resilience is also necessary trait for this job: "No, is a word that is very present on our every day and it's only natural that we come across several adversities daily. Knowing how to face these negative answers naturally and eventually turn them into positive ones, is fundamental".
In her perspective, Patricia Paulino describes the formula to Business Manager success as: organisation, discipline, good mood, availability, and active listening.
At PrimeIT, a career plan and training of technical essential skills to the daily work of Business Managers are ensured. However, Diogo Esteves cautions us that "at the end of the day, soft skills are what matter most for the success of a Business Managers' work".
Do you think you have what it takes to succeed as a Business Manager? Take a look at our openings here and send us your application!